Outline of Departments
General Education
 General education is invaluable to all students, and covers nearly half of the total hours of lessons. It aims to help the students not only to gain a wide range of human knowledge, but also to study fundamental specialized fields of study. For these purposes it avoids the subject overlaps that might occur between high schools and universities. Considering the relationship with the special subjects, it makes the best of the five-year learning system and designs an effective curriculum.
 In the lower grades, students are expected to study the same subjects as high school students, such as mathematics, English, Japanese, etc. It also has an English conversation class taught by a native speaker in the second and third grades. In the upper grades, students are expected to study law, philosophy and German, which most university students study in the Liberal Arts courses. The students in the lower grades must join special curricular activities every week. These activities aim to help the students to foster their humanity and social skills.
 In the Advanced Engineering Course, students can learn the subjects such as mathematics, physics and information processing, which deepen the grounding in fundamental engineering and specialized engineering.
 They can also learn the academic subjects such as English, Which aims to bring up the engineers who are able to contribute to the international world.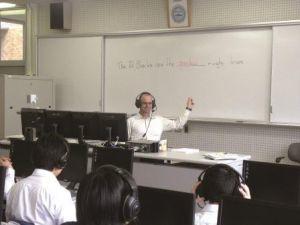 English Conversation Class
Mechanical Engineering
 In the Department of Mechanical Engineering, we study the physical phenomena to understand how to design and manufacture the mechanical systems. The practices of drawing and machining are also included as the important subjects in the curriculum. Further, environmental problems are caused in all aspects of industrial activities.
 Through this educational course, the students are expected to become the creative engineers who take part in all kinds of industries concerning with high speed transportation systems, electric power sources, space and ocean explorations, health and human services and so on.
 The graduates from this department participate actively in many fields such as automobile, space exploration, electric power, chemical plant, computer and robotics. All who are interested in the mechanical engineering are welcome, no matter they are men or women.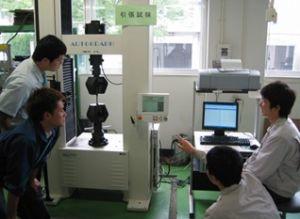 Tensile Test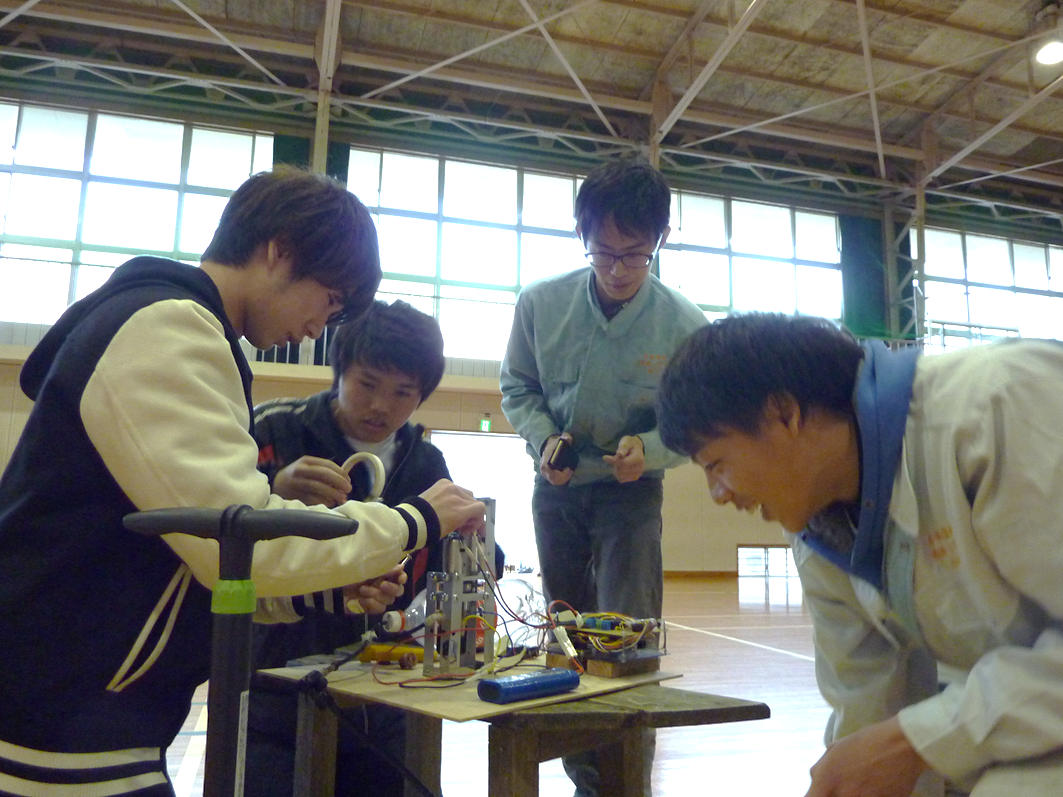 Creative Design
Electrical and Computer Engineering
 Electrical and computer engineering take a central part in the present information-oriented societies which have been remarkably developed. The electrical and computer engineers are needed and take an active part in every field on the industrial world.
 In this department, the students learn the bases concerning with the generation, transmission and utilization technology of power that is necessary in human life, the automatic control technology such as industrial robots, the information and communication technology used for cellular phones and televisions etc., the hardware and software technology for computer and the electric circuit technology applied to various electronic products. We get ready for many experiments to make sure the understanding of the theory taught in classroom. We have 74 themes in these experiments for four years from the second grade to the fifth grade. Taking many experiments is useful for increasing the practical power of technology and is assessed highly in technical field.
 Practical engineers with broad view of things and working knowledge are trained through lectures in classrooms and experiments in laboratories.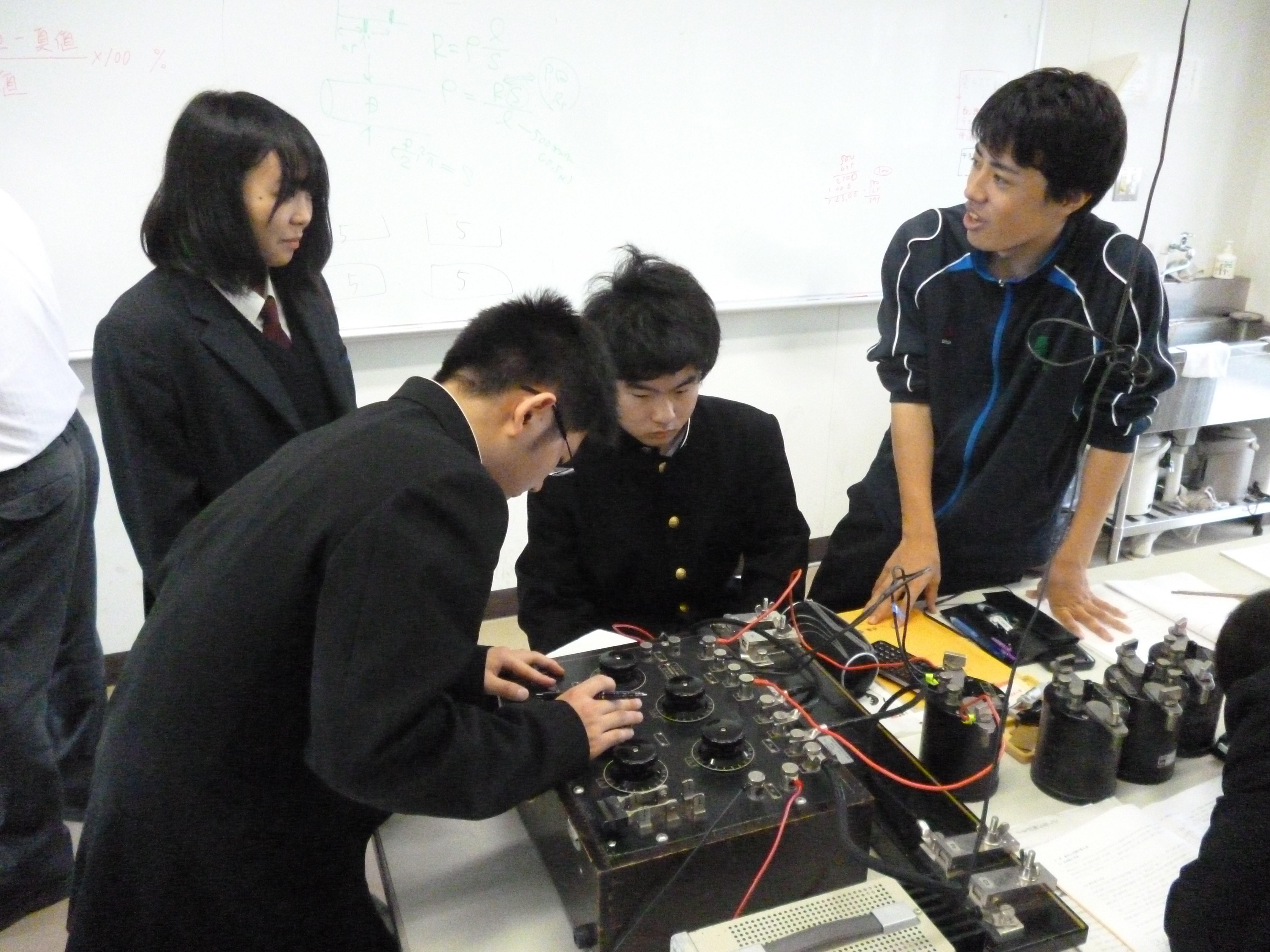 Experiments in Electrical and Computer Engineering(3rd grade)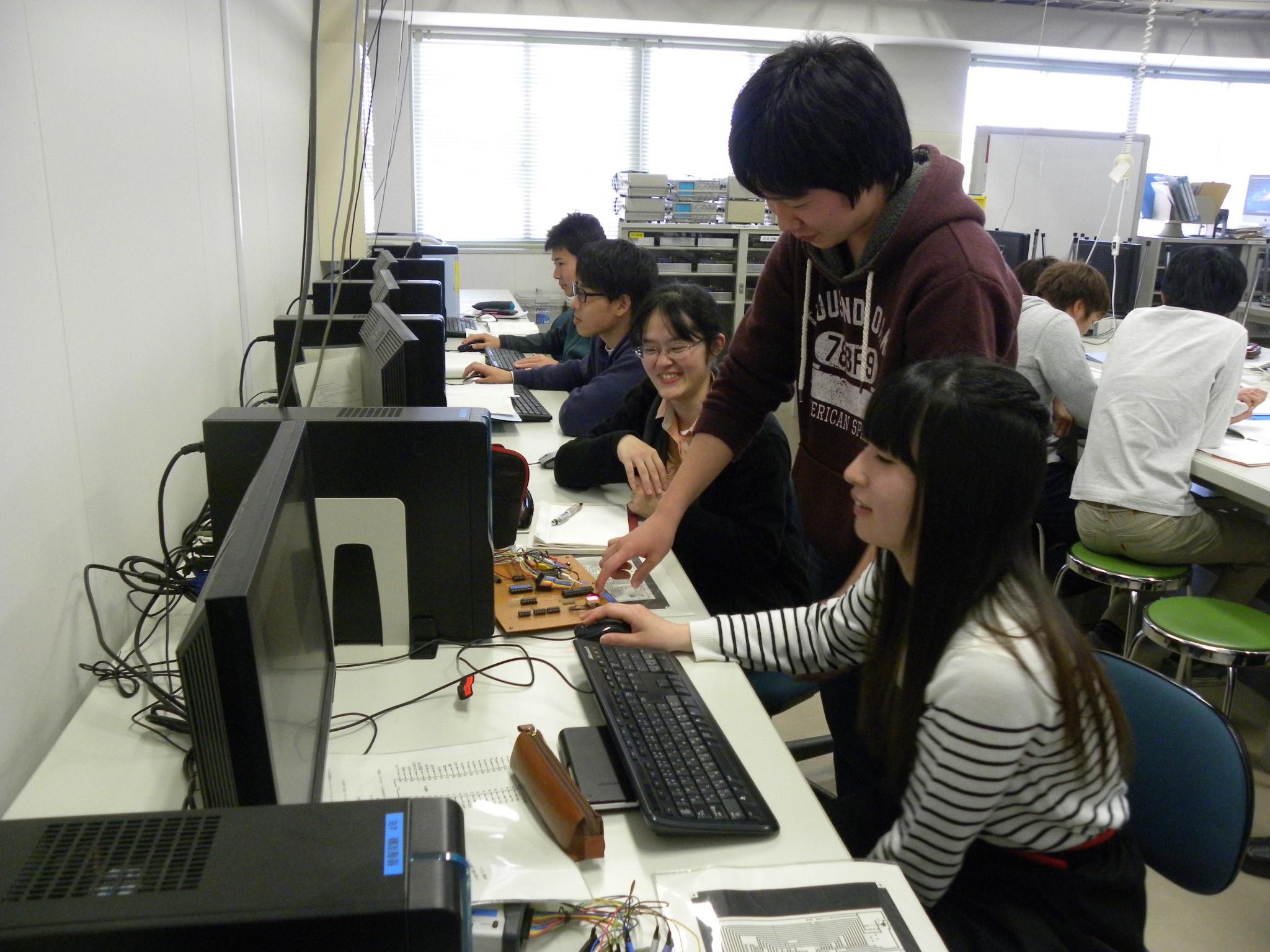 Experiments in Electrical and Computer Engineering(4th grade)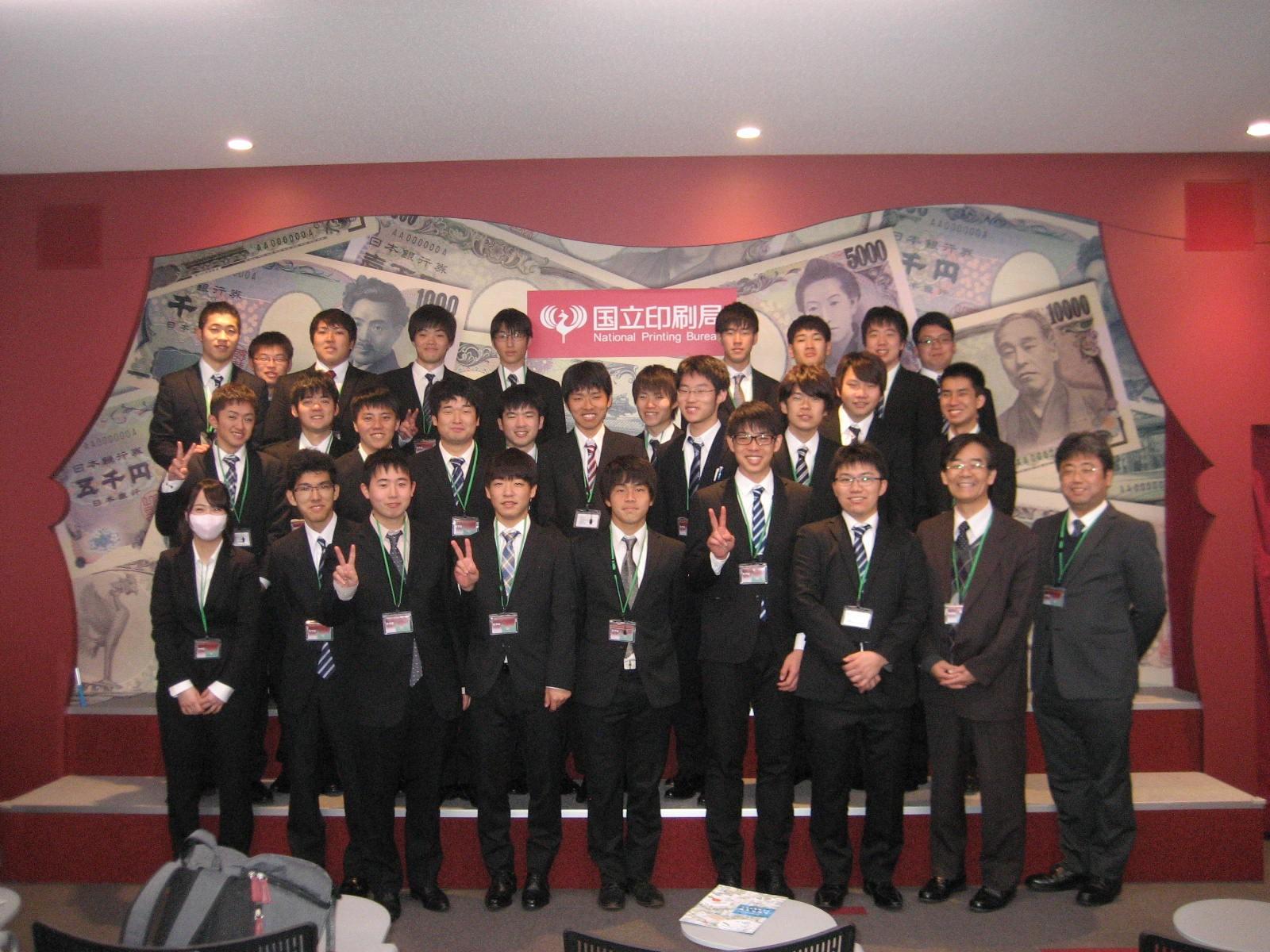 A study tour of the national printing bureau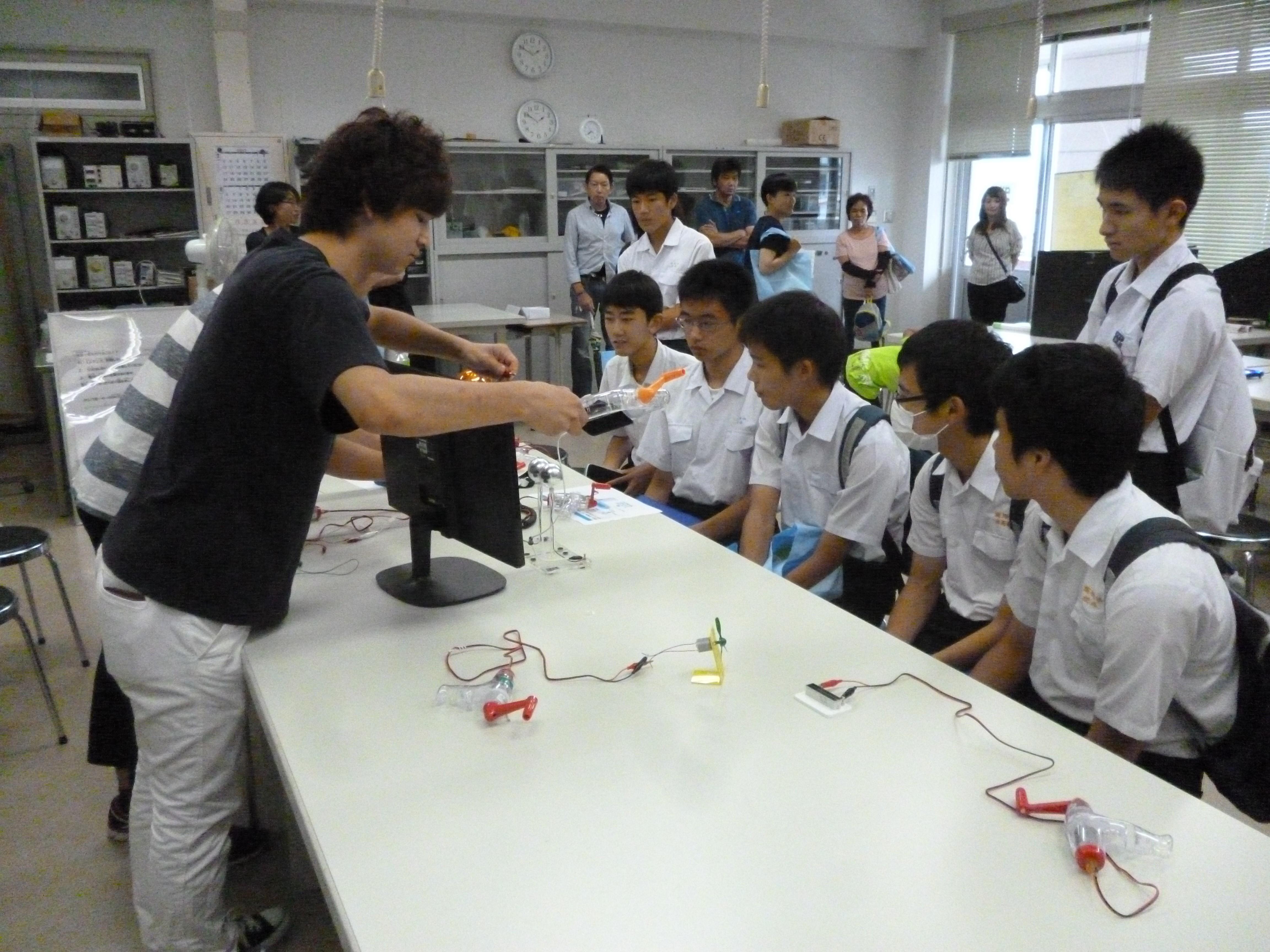 Explanation by students in Campus tour
Chemical Science and Engineering
 The latest remarkable technological innovation in chemical industries makes it possible to produce new materials and biomaterials with many excellent functions. In order to cope within the high-functional technology, the Department of Industrial Chemistry was reorganized in 1995 to become the Department of Chemical Science and Engineering.
 The students from the first to third grade in this department are taught basic subjects (mathematics, physics, chemistry, and information processing etc.) and basic technical subjects (analytical chemistry, organic chemistry, inorganic chemistry, physical chemistry and biochemistry etc.). In the fourth grade, the students are required to choose either of two courses, "Material Engineering Course" or "Bioengineering Course" and take technical subjects in each of their selected courses.
 In the Material Engineering Course, they study theories and technologies of the properties of materials and syntheses of organic, inorganic, polymeric materials.
 In the Bioengineering Course, they study broad knowledges and applied biotechnology based on biochemistry, genetic engineerings, and microbiological engineerings.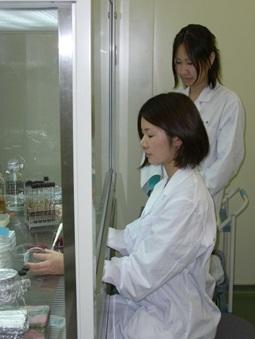 Aseptic control in clean room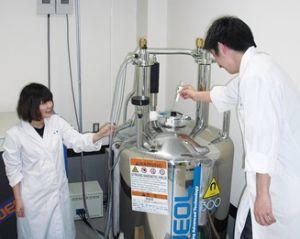 Analysis experiment with nuclear magnetic resonace analysis device
Architecture
 The place where we live and work varies in size, from houses to skyscrapers to vast spaces in cities. Architecture is the science that studies how a place may be made a comfortable environment or suitable place to live and work in.
Architecture consists of:
1)the study of planning and design, dealing with how architectural space may be functional and artistic
2)the study of structure and prevention of disaster, dealing with how architecture should be structurally rational and safe
3)the study of environment and facilities dealing with how architectural space should be sanitary and comfortable
4)the study of materials and construction, dealing with how construction should be rationalized and economical
 Architecture is an integrated science based on a wide range of studies in both the humanities and sciences, You may enjoy Studying it according to your interest and aptitude.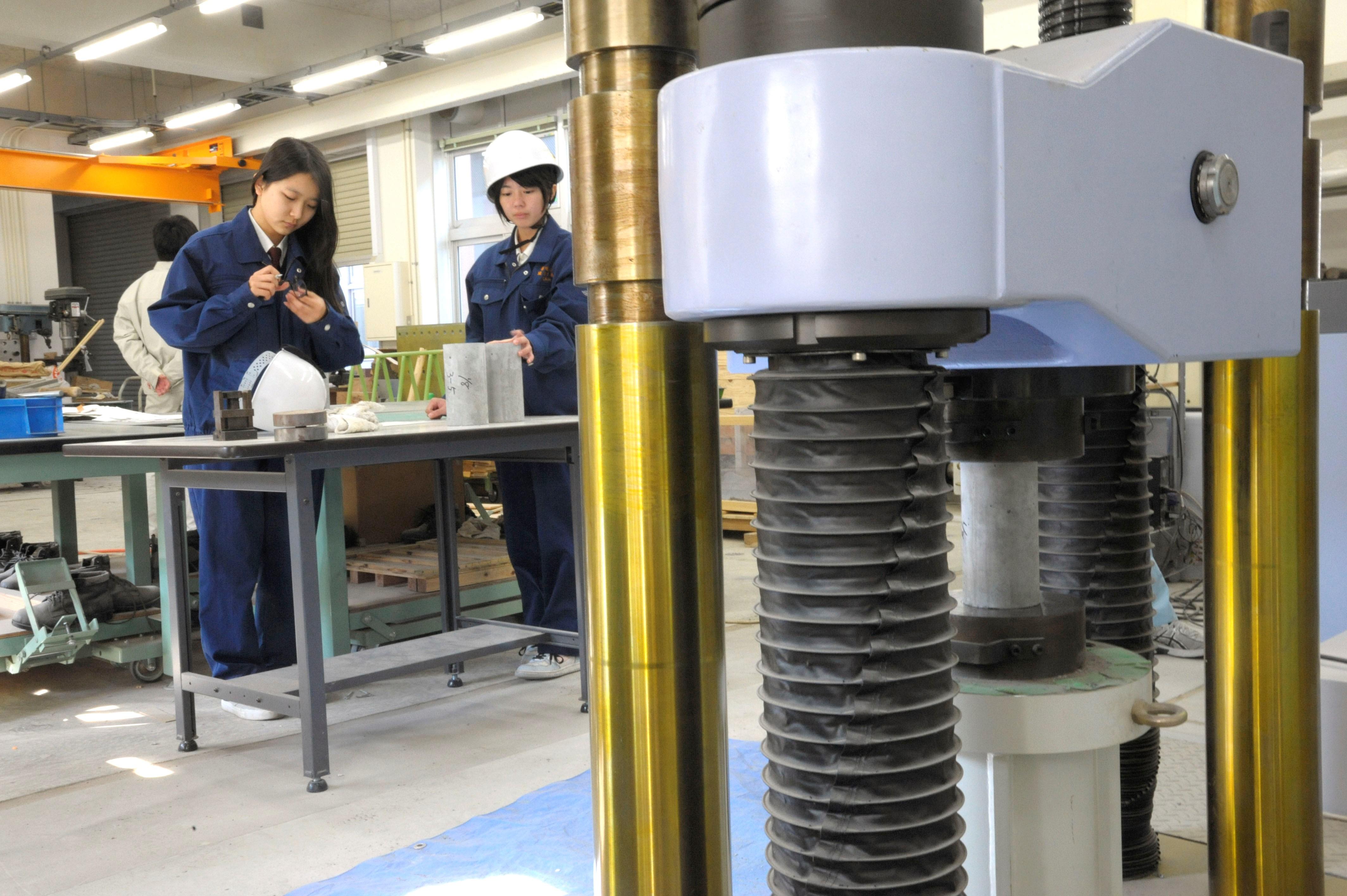 Experiments in Architecture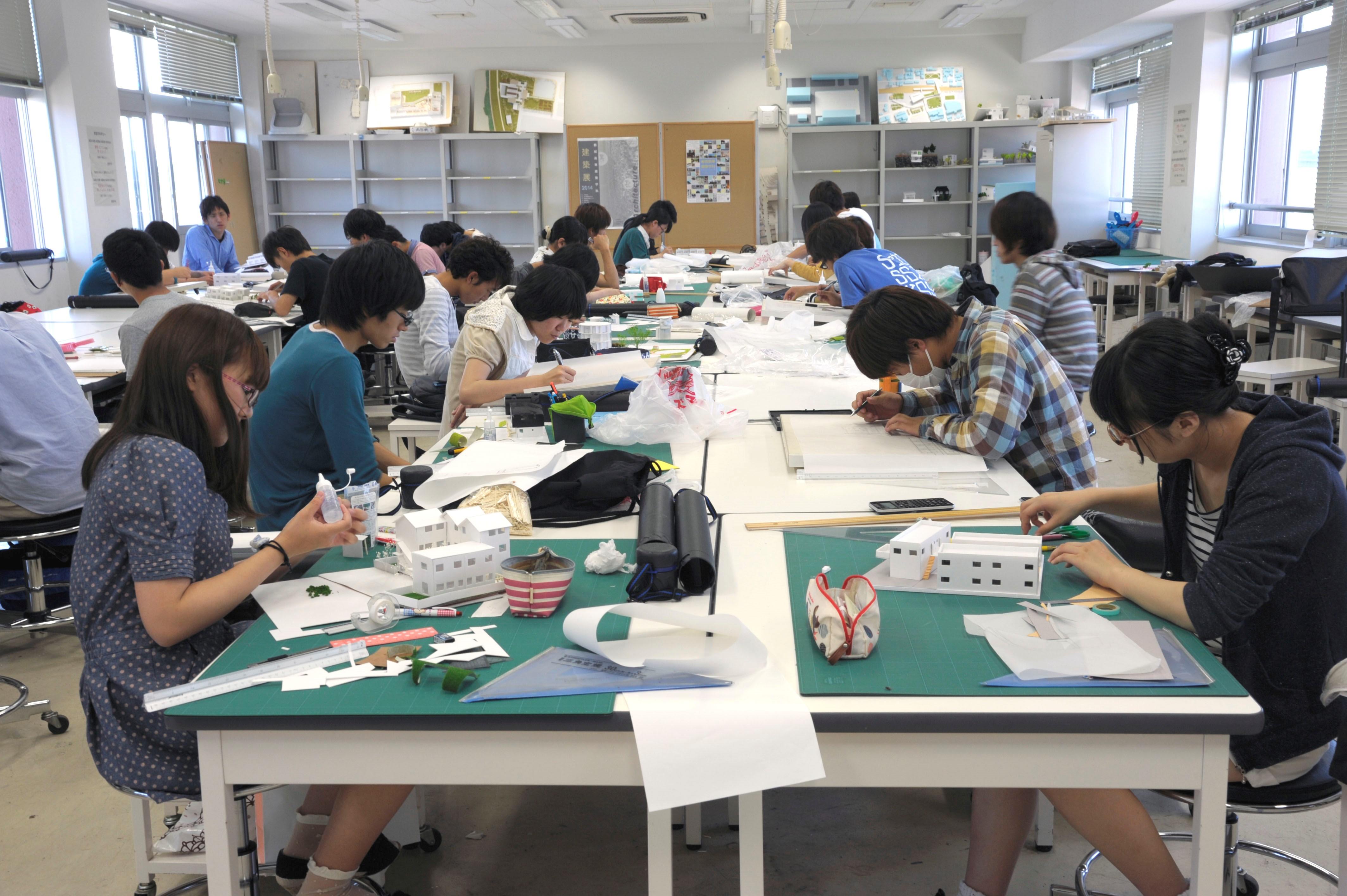 Architecture Design Exercises
情報公開責任者: 広報委員長